FY2019 ICD-10-CM Regulatory Updates
Updates to the ICD-10-CM classification for FY 2019 include a total of 473 code changes: 279 new, 143 revised and 51 deactivated. This presentation will review pertinent updates to the Official Coding Guidelines and changes to the classification system for ICD-10-CM including sepsis, Zika virus, cannabis withdrawal, factitious disorder, lacunar Infarct, AMI, urethral stricture, and coma scale. Join us as we highlight the upcoming ICD-10-CM changes for FY2019!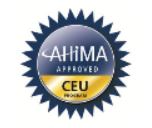 2 AHIMA Credits - Valid for training viewed September 12th, 2018 to September 12th, 2019

Available Now!
Group Pricing: Please contact Katie Fowler at kfowler@imedx.com