FY2019 ICD-10-PCS Regulatory Update
There are now 78,881 codes in ICD-10-PCS for FY2019. This equates to 176 additional PCS codes as compared to FY2018. There are 392 new ICD-10-PCS codes, 216 code deletions and 8 code title revisions. This PCS presentation will touch on a few of the highlights of the changes for FY2019, such as revisions to the upper and lower joints fusion tables, the addition of new code tables 093, 0FD, 0VX, and XV5; in additional to a discussion of PCS guidelines that have been updated with new (B3.17) and revised guidelines (A10. B3.7, and B6.1a). This presentation also walks coders through new/revised code tables and addresses some of the new technology codes. Join us as we summarize the upcoming changes and highlights for FY2019!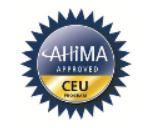 2 AHIMA Credits - Valid for training viewed September 12th, 2018 to September 12th, 2019

Available Now!
Group Pricing: Please contact Katie Fowler at kfowler@imedx.com