Examining the Challenges of Bronchoscopy Coding in ICD-10-PCS

This presentation will show you the anatomy of the respiratory system and the bronchus segments of the lung. You will be able to identify the correct body part and the correct root operation to assign when coding bronchoscopies as well as what type of tissue is biopsied.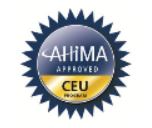 2 AHIMA Credits - Valid for training viewed June 1, 2018 to June 1, 2019
Available Now!
Group Pricing: Please contact Katie Fowler at kfowler@imedx.com