COPD, Pneumonia, Encephalopathy, and Debridement

Are you struggling with the correct coding of COPD, PNA, Excisional Debridement and Encephalopathy? if so, this webinar will guide and assist in the correct coding of these topics.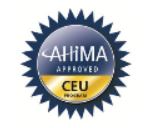 2 AHIMA Credits - Valid for training viewed from April 25, 2018 to April 25, 2019
Available Now!
Group Pricing: Please contact Katie Fowler at kfowler@imedx.com