SIRS, Sepsis and Severe Sepsis - Let's Get those Questions Answered
Sepsis continues to be a challenge with many factors that influence accurate coding. In this webinar, we'll review ICD-10 terminology, related Official Coding Guidelines, as well as official guidance as it relates to coding for SIRS, sepsis and severe sepsis. Coding scenarios will be presented along with appropriate use of MD queries as it relates to documentation.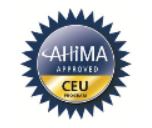 2 AHIMA Credits - Valid for training viewed from February 1, 2018 to February 1, 2019
Available Now!
Group Pricing: Please contact Katie Fowler at kfowler@imedx.com